Getting more out of your office technology with Xerox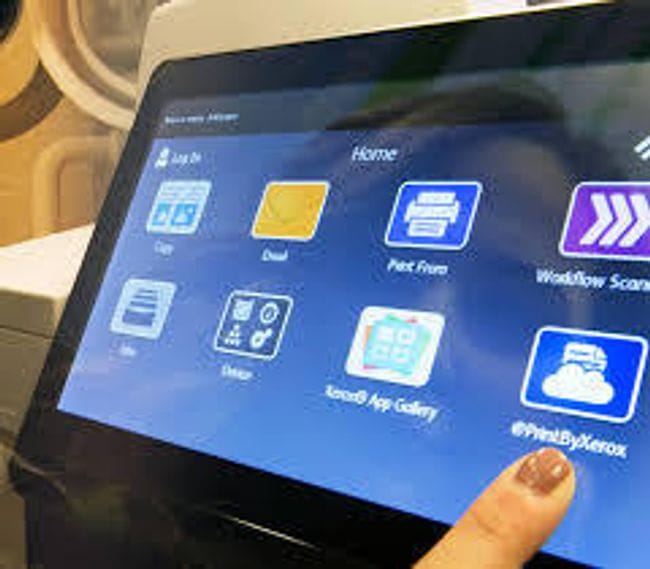 I want to sign up for the webinar right away
What Xerox is doing to help...
The world around us is constantly changing...you need a technology partner that can help you adjust as quickly as the technology does. Xerox ConnectKey Technology provides you with the right platform; it enables to you to add and remove apps - much like a smart phone or tablet - through our Xerox App Gallery, as needed. Whether collaborating on documents through an online platform like Microsoft Office 365 or OneDrive, or removing Personal Information through auto-redaction or even expediting expense reimbursement when using Concur, we can help. For a list of the featured apps on our website, please check out this page - Apps - Home Page.
The reality is that we're all expected to do more with less time. From the dawn of the time, human beings have found ways to improve their processes. Whether it was the invention of the wheel, the development of the assembly line in automobile manufacturing or the digitization of workflows all around us, each step has moved us forward and with the Xerox App Gallery you can manage features and functionality for your team. This will boost productivity, eliminate bottlenecks and reduce stress. Everything you could ask for from work today...
To learn more about all of the Xerox Apps - visit the Xerox App Gallery now
I want to sign up for the webinar right away
Xerox has been building up the online demonstration resources for years now, helping our customers see what they need to see, learn what they didn't know and boost their confidence in continuing to partner with Xerox. Especially in today's environment we thought this might be a great opportunity to effectively communicate with you, wherever you may be, and to show you how easy it is to leverage the Xerox ConnectKey Technology with in an introduction to some of the new Apps customers are using to get more out of their technology spend. The Xerox Apps Gallery has loads of options and if there's something the you need but can't see...there's a good chance we can customize and app to meet your needs.
Please join us online:
May 12, 2020 - 12:00 PM-1:00PM
online...
Register below for additional details.
App Webinar Sign-up Form