ConnectKey Technology
Today's smart workplace assistant
Xerox has always found ways to help businesses get more done.
From being able to take a piece of paper and make a copy of it...or 10, or hundreds...
If you had a document that needed to get to somebdoy else and mail was too slow...you can magically send it over the phone lines by fax transmission
You had a computer and a document to print, but your standard desktop printer was too slow, and too expensive...now you could centralize and take advantage of features like duplexing, and hole punch or sorting and stapling.
Long distance became to expensive for faxing...what about using the internet and scanning things through e-mail services.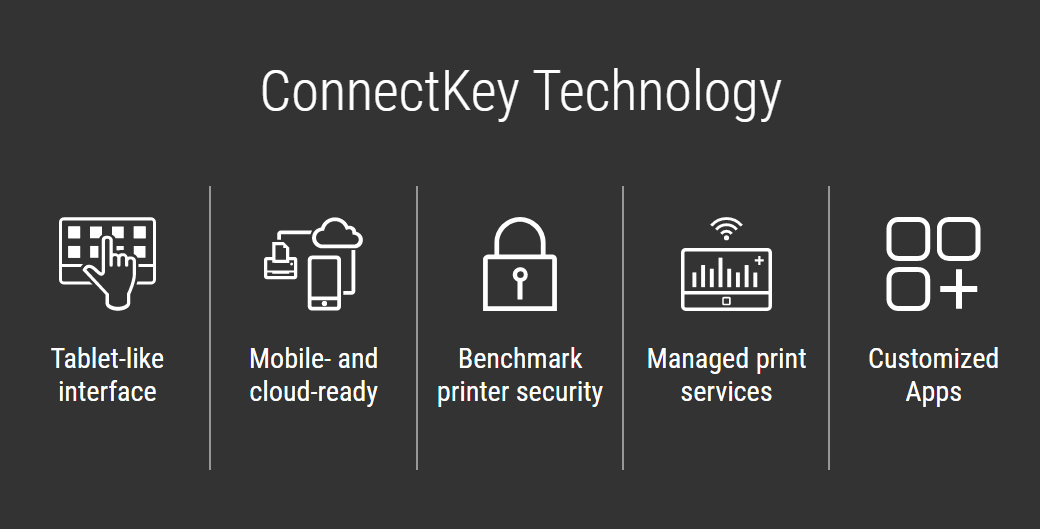 Now as the world continues to evolve, you need a technonlogy partner that can be at your level and help you get to the next level. That's where the Xerox ConnectKey platform, which is the ecosystem shared across our product line, comes into play and can help you get more out of the technology around you.
To learn more about it by following these links