Xerox Hybrid Workplace Solutions
2020 had a huge impact on our daily lives; with COVID-19, social distancing and working from home.
It's been like nothing we've ever seen before; impacting our days both from our personal lives, as well as work. Companies needed to make immediate changes mobilizing their workforce into new work environments. It's really become a bit of a hybrid as some people are now working exclusively, or mostly from home, with fewer trips to the office, and others have come back to the office and that's where they spend most of their time.
Many thought this was going to be a short term solution...maybe a couple of weeks. As the year wore on, new decisions needed to be made and Xerox was at the forefront helping out clients with this transition. It's more than just hardware; there's software to consider, security steps to implement and how do you support a fragmented teatime through this whole process.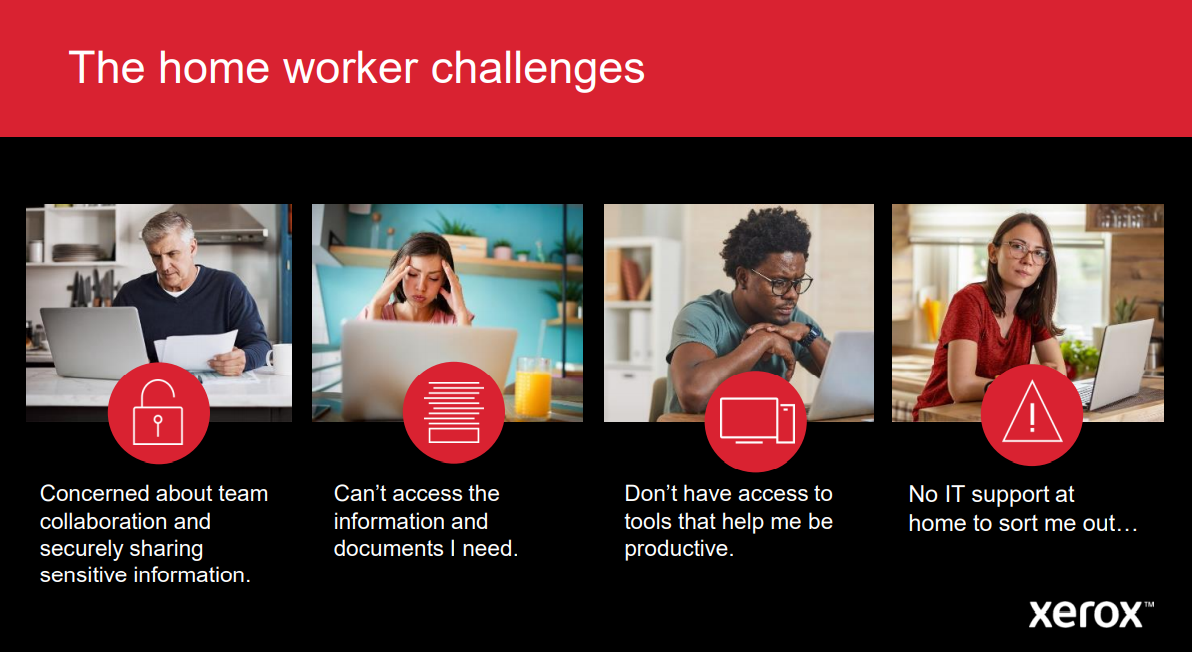 If any of these situations seem a bit too real for you...
get in touch with us today!
Xerox Hybrid Workplace Solutions - need some help?